How do you learn to love and respect yourself again?
Written by: Loris Vitry (holistic coach)
Validated by: Cathy Maillot (Osteopath)
Caution: If you have any medical questions or concerns, please speak to your doctor. Even if the articles on this site are based on scientific studies, they do not replace professional medical advice, diagnosis or treatment.
---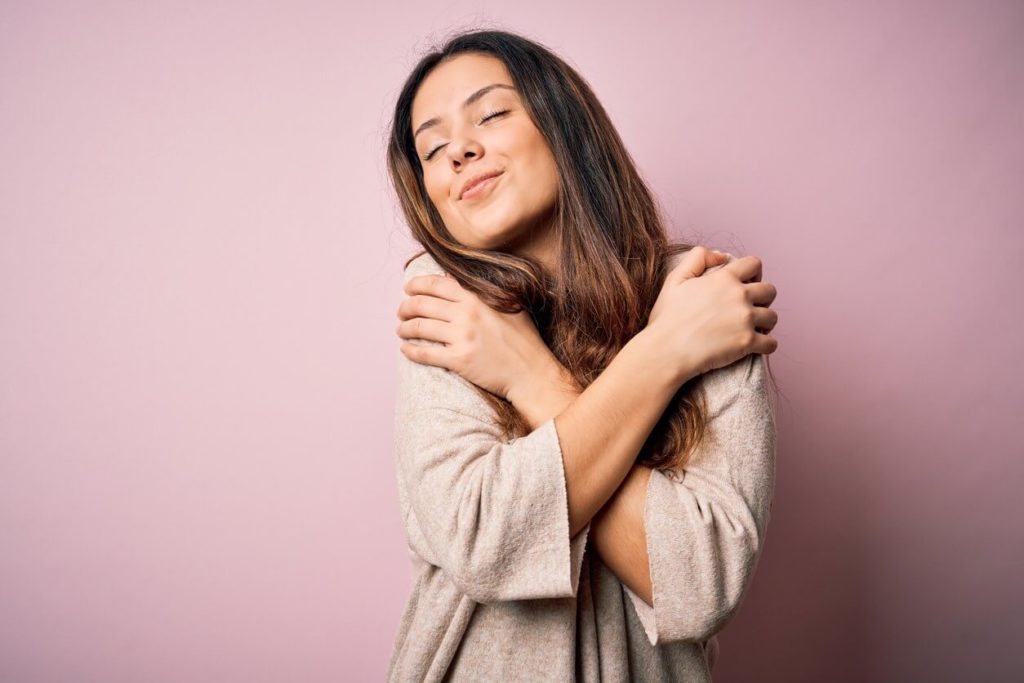 ---
For the most part, it is not easy to love and respect each other always the way it should.
They have no self-esteem, and take all the wrongs when a situation arises.
They are sorely lacking in self-confidence and prefer to hide behind those around them.
Unfortunately, this is not a situation that must last, hence the importance of making efforts to appreciate.
How to relearn to love and respect yourself?
In this article, we will try to give you some ideas and methods to help you get there.
What does it mean to love and respect yourself?
It is still important to share with you a few notions about these two expressions of loving and respecting yourself.
Learning to love yourself does not mean being selfish or even taking yourself for the navel of the world and closing yourself off from the outside.
To love yourself is to reconnect with your nature.
Better, it's getting to know yourself, to understand yourself and to accept yourself as you are.
Some would even say that it is the necessary starting point to create and live the life that suits you.
That said, loving yourself also means welcoming your flaws, your emotions and even your fears while recognizing all of your qualities and talents.
As for self-respect, it refers to the judgment or evaluation made by an individual in relation to his own worth.
So when an individual accomplishes an action or something that he thinks is worthwhile, he feels a valuation.
On the other hand, when his actions conflict with his values, he reacts by lowering his esteem.
Discover your personality and your potential
The first pillar of self-respect is self-acceptance as a whole.
It is about your character, your body, the way you communicate and your behavior towards others.
To do this, you will have to make a psychological observation of yourself and your life in general.
This is to identify the moments when you felt proud but also the part of you that you did not appreciate.
Then do this soul-searching by making a list of what you like about yourself and how bad it is.
It is a way of having an idea on the points on which you will have to work.
Those around you can help you in this exercise thanks to their critical eye.
You will make a comparison in order to bring out the points of similarity.
Be compassionate to yourself
You have to take all your mistakes into account and accept them out of love, out of compassion and forgive yourself.
In fact, loving yourself allows you to accept yourself and know how to forgive yourself for past mistakes.
It is actually thanks to these mistakes that you will understand things about yourself.
They will allow you to understand and move forward positively.
The idea here is therefore not to judge or accuse yourself.
Accept who you are
Accepting yourself comes under the principle of self-esteem.
And the first step in committing to self-acceptance is to start by loving yourself a little.
The idea is therefore to try to highlight your qualities instead of looking only at your faults.
Know that respect comes first and foremost by accepting who you are.
Change your operating mode
You have to learn to change the way you operate and learn to stay positive: it's about respecting yourself.
Changing the way you operate is simply changing the way you speak with negative sentences about you to the detriment of positive ones.
You have to listen to your inner voice which dictates to you what is good or not for you: it is to love yourself.
So no longer act based on what others expect of you, but rather based on your needs.
The opinion of others about your life matters little.
Be categorical in your decision-making
To learn to love and respect yourself, you sometimes have to be categorical and above all know how to say "NO" when faced with a situation contrary to your values.
You have to take responsibility for your decisions without judgment and without feeling guilty.
Whether those around you understand you or not, that's their point of view.
You are the only person who knows the reasons for your decision.
It is then this acceptance of your decision that will make others respect you.
Quite simply because you listen to your needs while avoiding stress which can affect your well-being and your personal comfort.
Then give limits on what comes from those around you.
Stop comparing yourself to others and be non-judgmental and non-judgmental
You do not know the trials that other people go through or who they really are.
So stop envying their situation and comparing yourself to them.
Their life is surely not ideal as you might think.
Instead, look to build your own life in order to make your dreams come true.
Focus on your goals so you can achieve them.
Respecting oneself and acting with love is not to judge and not to criticize.
Believe in yourself and in your abilities
Trust yourself and take responsibility for your choices without waiting for the opinions of others who may make you doubt yourself.
Whether your choice is right or not, hold on.
Have a listening spirit
Just like you, others also have reviews they can submit to you.
If they express, listen to what they have to say to you.
You need to do a thorough analysis and think carefully before you respond.
It is true that it is still not easy because of the automatic defense mechanisms that are being put in place.
With a little restraint, you will do it for your own good and the good of others.
Loving and respecting yourself is very important.
When you act by denying yourself, you deny your own feelings as if they don't matter.
You will end up thinking that you do not matter and that it is always better to let others go ahead.
It is very toxic because it gradually comes back to despising yourself.
Assertiveness has importance, not only to take a place in society, but also to give yourself in your own head, an important place.
Because if we don't respect ourselves, how can we be respected by others and how can we even love ourselves?
---
Continue reading:
How to massage and relax the diaphragm?
Affective stress: understanding psycho-affective disorder?